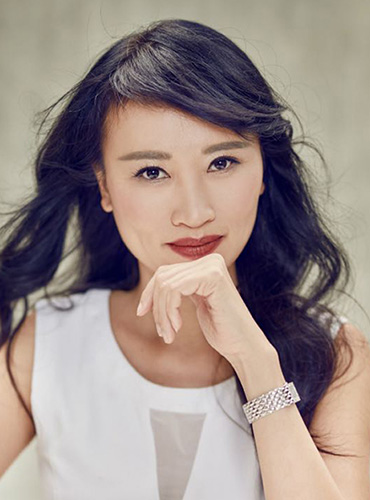 Holly Zheng is the CEO and President of BlueFocus International where she oversees the organization's global strategy and strategic investments, portfolio management and integration, business development and revenue growth. She is also the Board Director of BlueFocus Intelligent Communications Group, a global top 10 agency that is publicly listed on China's Shenzhen Stock Exchange. Zheng has extensive management experience with Fortune 500 companies in the high-tech industry. Prior to joining BlueFocus, she served as the Assistant Vice President at Marvell Semiconductor and has held positions at Cisco, NXP Semiconductors and ST-Ericsson.
A regular speaker at numerous international marketing and advertising conferences and events, Zheng has spoken at Cannes Lion, Web Summit, New York Advertising Week and the China International Ad Festival. Zheng was named one of Ad Age's 20 Women To Watch in 2015, Holmes Report's 15 People To Watch on the 2015 PR Trend Forecast, received a Huade award for the Most Prominent Industry Leader of China in 2016 and was featured on PRWeek's US Power List in 2017. She has also been invited to serve on executive judging committees for several global awards in her field.
Zheng earned her BA from Beijing Foreign Studies University in China and MS in information technology management from Michigan State University. She has completed executive management and leadership programs through Stanford University, the PBC School of Finance at Tsinghua University in China and the Hult International Business School, Ashridge in the United Kingdom.